Wealth to Debt
Once, the more money we had, the more wealth we had.
Now, the more money we have, the more debt we have.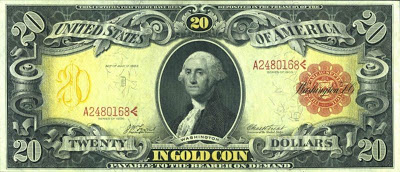 "
Note that although the system of fractional-reserve

banking creates money, it does not create wealth

. When a bank loans out some of its reserves, it gives borrowers the ability to make transactions and therefore

increases the supply of money

. The borrowers are also undertaking a debt obligation to the bank, however, so

the loan does not make them wealthier

. In other words,

the creation of money by the banking

system 

increases the economy's liquidity, not its wealth

.
"
– N. Gregory Mankiw, Ph D., Professor of Economics at Harvard University, Macroeconomics, Fifth Edition, pg 485 .