Send Check or Money Order to:
GKSoderberg 54950-180th St Austin, MN. 55912
Down on the Farm – $8.99
Explains the increasing debt among producers, the loss of the true family farms, the consolidation in farming and other consequences of debt money from an agricultural perspective.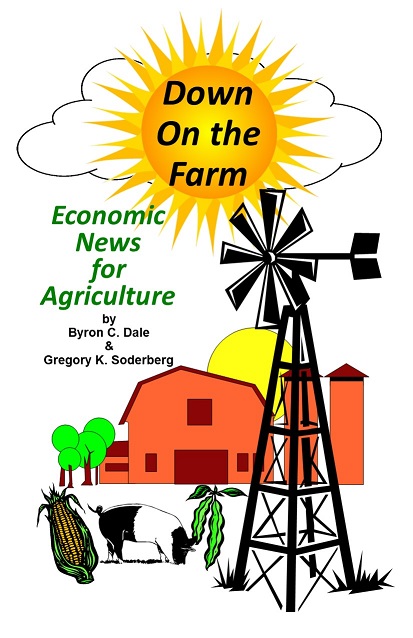 Modern Money Secrets – $19.99
Explains how the banking system, through the creation of all money as interest-bearing debt, is destroying a once very free, productive and prosperous America and the way to restore us.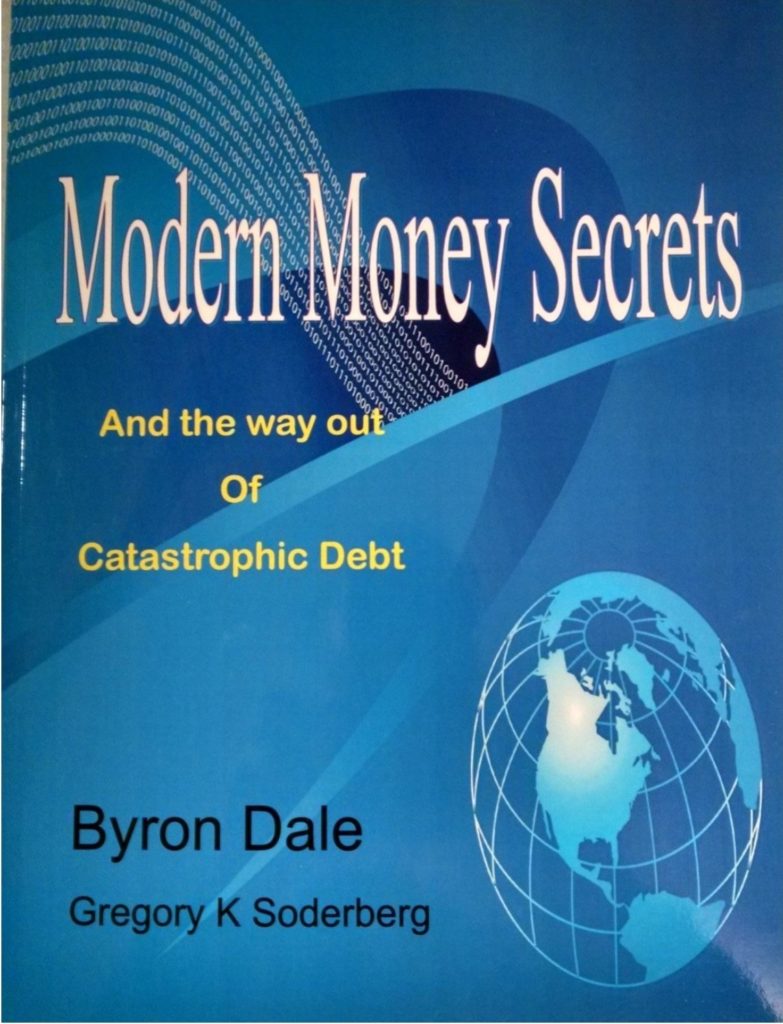 Tales from the Treasury
Send $5 for Shipping/Handling
A compilation of letters written by Byron C. Dale to the U.S. Treasury and others about what we use for money, how it's created and put into circulation followed by their answers.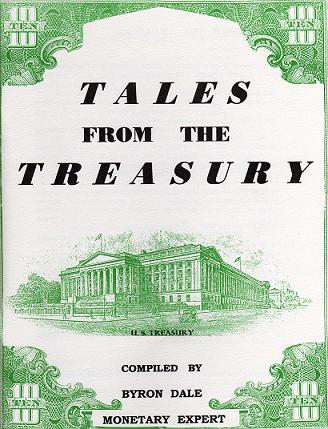 Bashed by the Bankers – $12.99
True story of the per-meditated murder attempted of Byron C. Dale, an American citizen, by the Governor of South Dakota in 1983.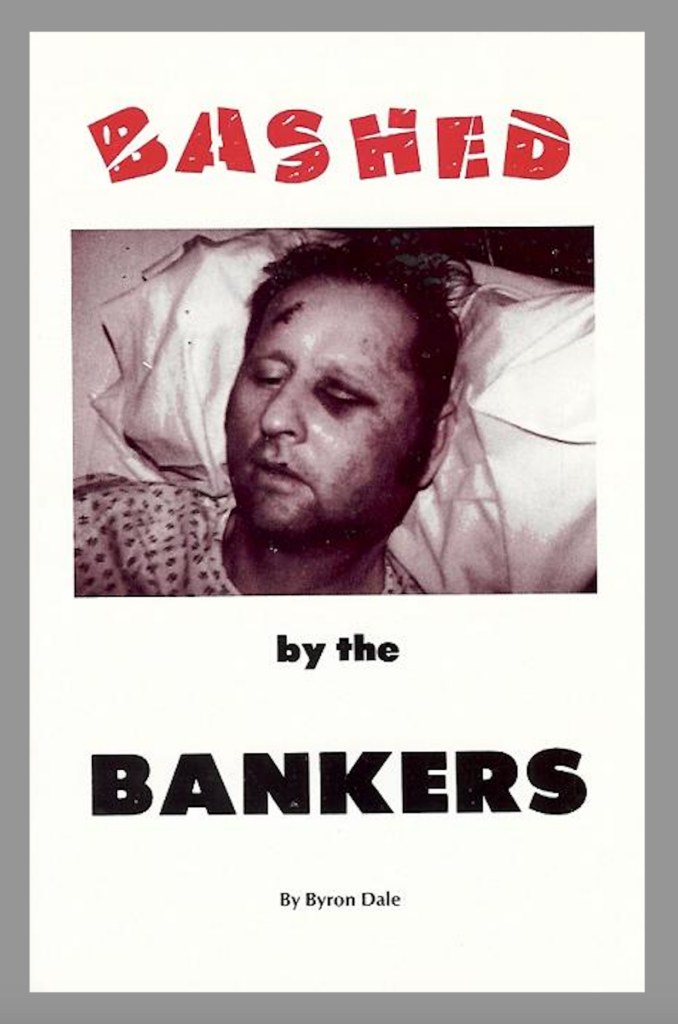 1, 2, 3 Plus a Bit More – $6.99
Education & Our Debtonomy explains what schools have not taught about money, the harm it has caused and is causing; what our people and schools need to know and be taught about money.
The SWITCH' explains, step by step, how America's medium of exchange was changed from evidence of wealth we OWNED to evidence of debt we OWE.
Capturing Loan Principal. A literal perspectiveofwhat we now use for money, the role it plays in our Debtonomy, how it's made us fools and debt slaves and how it effects our lives.
A Bit More. More aboutthe consequences of using debt for money.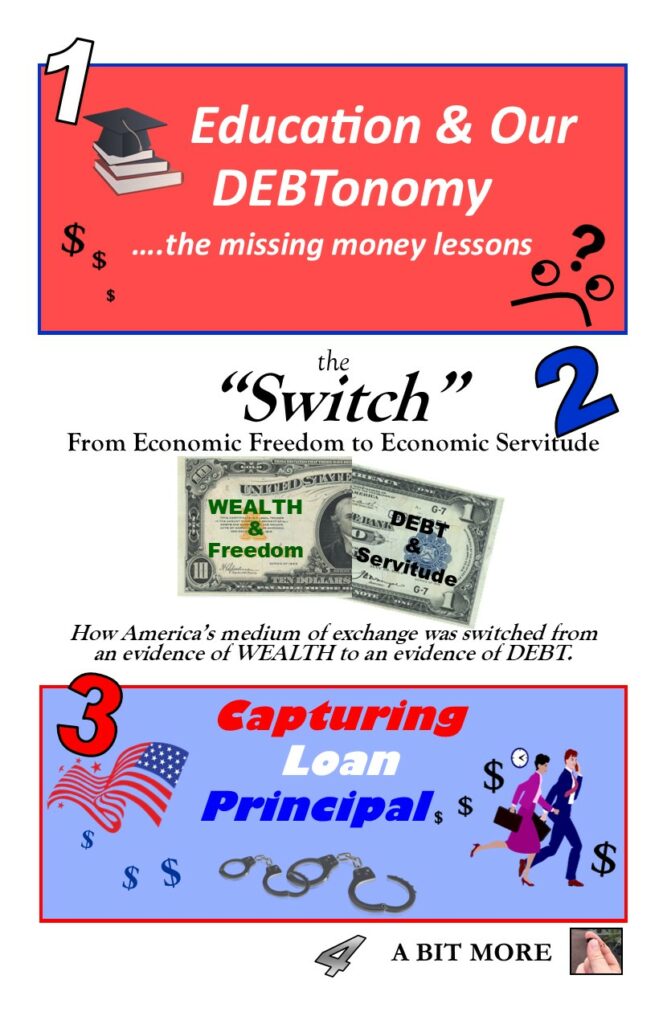 Thank You For Your Service – $7
Veteran, government and citizen service has not protected our Freedoms nor our Constitutional rights. By following the intents clearly stated in our Constitution's Preamble; we can restore America, if we want or care to.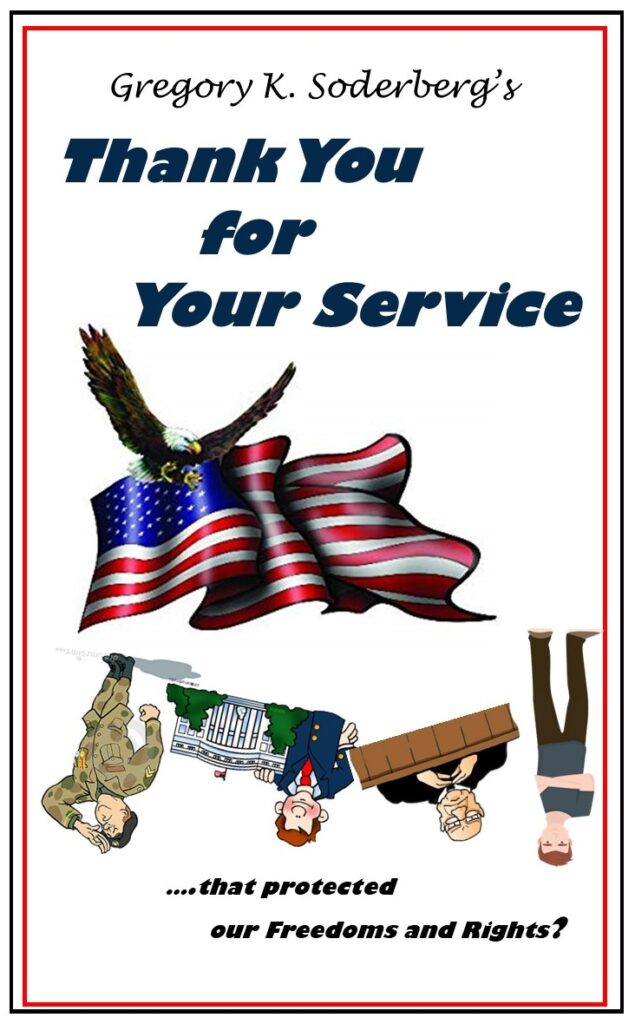 Help! – $7
Contrary to God's instruction, His people are in bondage; debt bondage. "Help!" is an appeal to pastors, priests, reverends, fathers, bishops or other 'spiritual leaders' to read, understand and start speaking in opposition to this bondage and its destructive consequences resulting from the creation of all money as unpayable interest-bearing loans!